Play the song:
[audio:http://www.dave-keir.com/wordpress/wp-content/uploads/2011/09/Irresolution-Blues.mp3|titles=Irresolution Blues]
 Here's another song which is a candidate for my next CD, Good Grief!
Irresolution Blues is a song about indecision. I'm quite certain of that. It was a blues that was crying out to be kept simple but I screwed up by messing around on the guitar between the sung bits and so denied it that. Maybe because of this misdemeanor it er.. um.. well, it has some uncertainty about its… ah… er… well…
What I do know is that listening to it is not the same as thinking about it. Making it up in the first place is not the same as playing it in another place. All that can be hoped for in the heat of the moment is that fingering and intonation is certain.  To quell a flutter of anxiety. To preempt any swell of nausea. Belt it out in defiance and in any case!
Bandits at twelve o'clock! "What you wanna do?" What else but this!
This of all irresolute songs is deserving of a poll. Vote now! (Or come back later if you're unsure…)
[poll id="5″]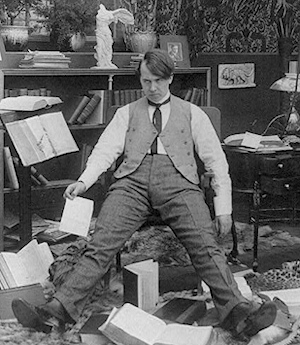 Download the song (192kbps MP3), read the lyrics, and (for guitarists) view and download the guitar notation and tab here.
And, of course, I would welcome any comments below – with conviction or otherwise.
[Edit: because of the excellent comments from Phil (see comments on this post below) and my good friends over at Cubase.net , I've made some adjustments to the recording. I hope you think it's improved!]