No plan for regular gigs or touring this year, or early next. But as it happens I will post sessions and gigs with as much notice as possible here. A few things will be ad-hoc so notice might be short! See below for details…
---
Gig: 14th January 2012
Out Of The Bedroom
The Montague Bar
81 St Leonards St
Edinburgh EH8 9QY
---
Gig, 4th December at:
The Listening Room
The Blue Blazer
2 Spittal Street
Edinburgh
EH3 9DX
---
Open-mic, 6th October, at:
Cellar 35

31-35 Rosemount Viaduct
Aberdeen
AB25 1NQ
Tel: (01224) 640483
---
On the 27th of October, I am delighted to be playing at The Tilted Wig which is breathing new life into the music scene in Aberdeen. See you there!
Enquiries:
The Tilted Wig
55-56 Castle Street
Aberdeen
Tel: 01224 583 246
---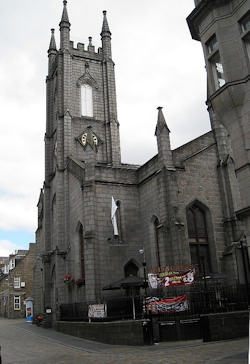 On 3oth September I'm going to participate in an open-mic which is organized by a friend at:
18 Belmont St
Aberdeen
AB10 1JH
Tel: 01224 631 877
Just a few songs (about 1/2 hour) but get there early – say, about between 9 and 10pm and come up and say hello.
---